Artwork Description
It is a story of an artist who one day rides into the countryside to paint a masterpiece. Whilst focussed on his canvas, the landscape in front of him slowly unfolds in weird and wonderful ways: a snail nibbles on a mushroom; ants gather to work; a fisherman waits for his catch, and a giant lizard monster sets off on a journey to Tokyo. Despite all these distractions the determined artist struggles to complete his picture. The picture book touches on the philosophy of art and creation act.
What a beautiful day!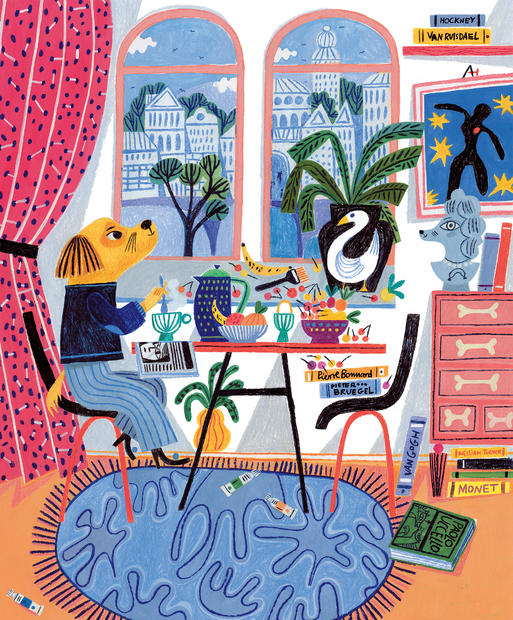 Which way to Tokyo?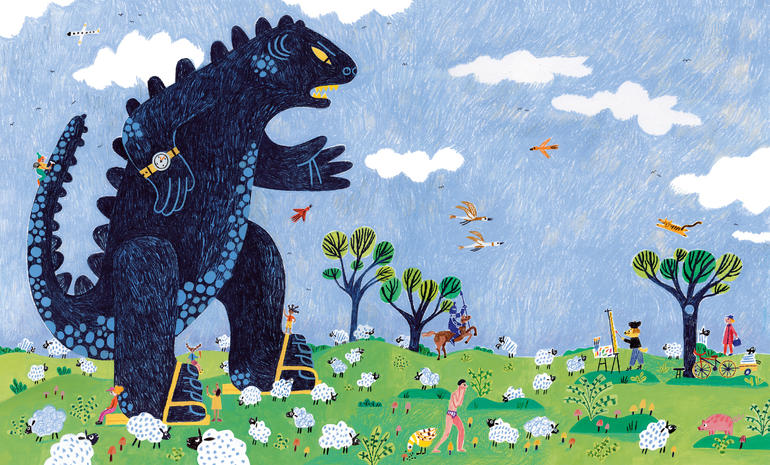 Ice Cream!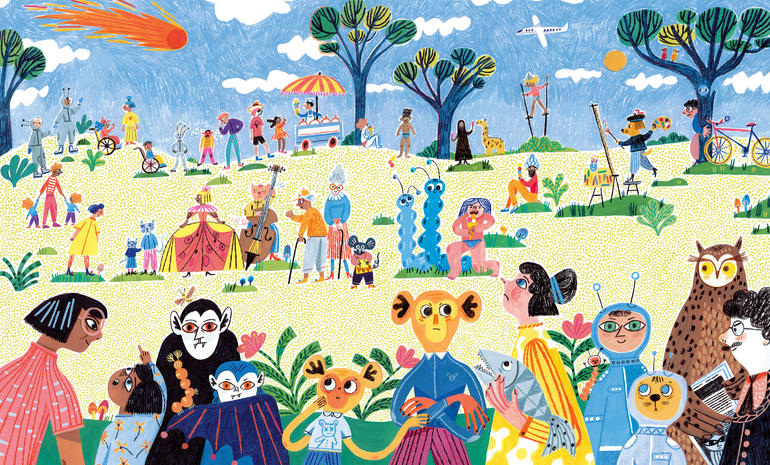 Sunset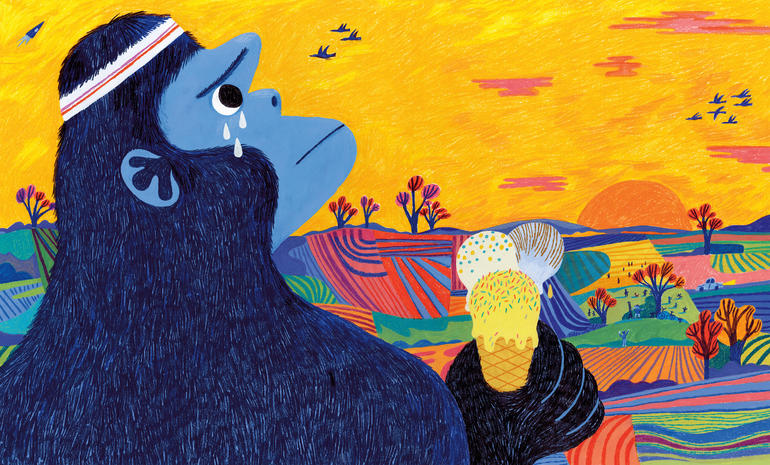 Good Night!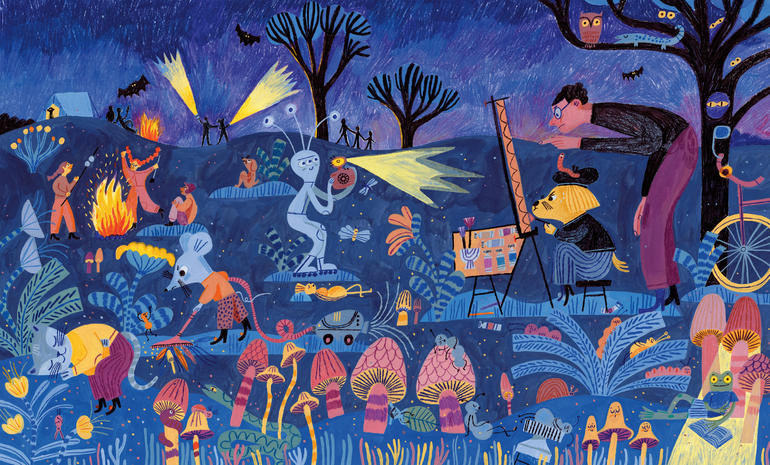 Gosia Herba
Female Poland 1985 mail@gosiaherba.pl
City of birth Oława
Now lives & works in Wrocław
Techniques used Gouache and coloured-pencils on paper, digital.
Published/Unpublished Published
Publishing date 2021
ISBN Number 9788327662521
Publisher Van Dog, published by Harper Collins Polska (Poland)