Golden Pinwheel Illustration Special Mention
Artwork Description
Some of them grow fast, some of them have a great appetite, some of them have a very long body, and some of them make great art. Let's have a look at the very secret life of caterpillars!
Caterpillars are ready, Let's go!

Under the cover of night, caterpillars are gulping wildly.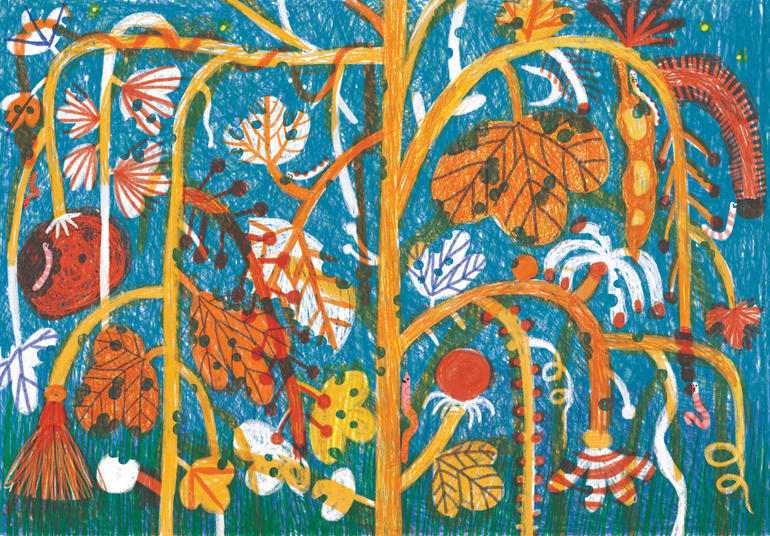 Eat, eat, poo, poo, Caterpillars have a long long GI tract.

Long caterpillars are ready to help.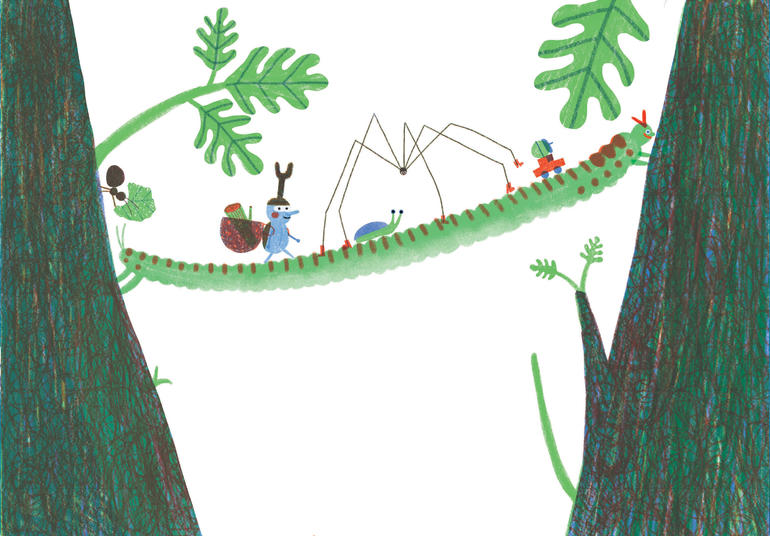 Little caterpillars make great arts!

Jam Dong
Female China 1990 dongxingru1990@gmail.com
City of birth Shanghai
Now lives & works in Baltimore
Techniques used Digital
Published/Unpublished Not published