Artwork Description
A picturebook adaptation of Oscar Wilde's story, The Happy Prince. A story about a statue, the Happy Prince, and a swallow who help the people in the city they live. The Happy Prince is deeply saddened by the class divide between the rich and the poor. The Happy Prince asks the swallow to take the jewels that cover him to the people in the city who need them the most. It's about love, friendship, sacrifice, empathy, poverty and suffering.
The Swallow Arrives in the City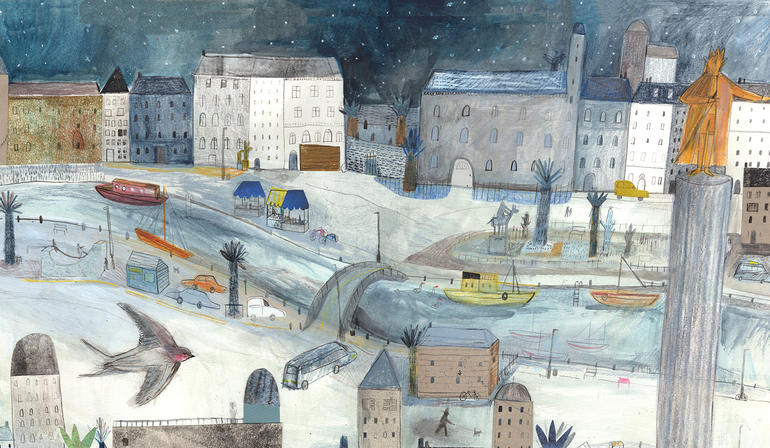 "Why Are You Crying Happy Prince?"
The Hungry and Cold Writer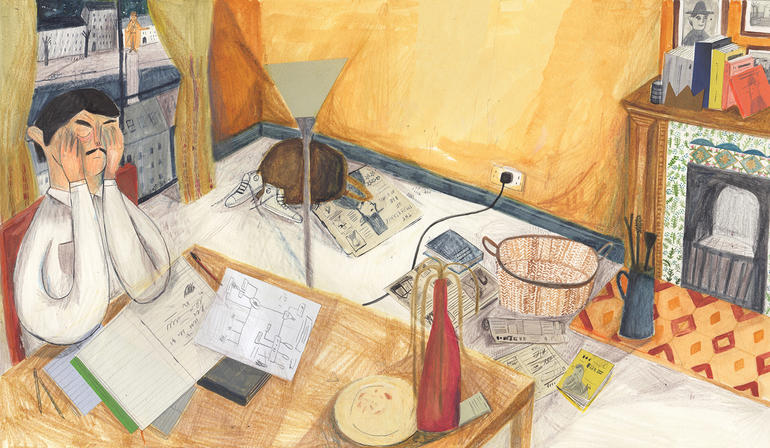 Then the Snow Came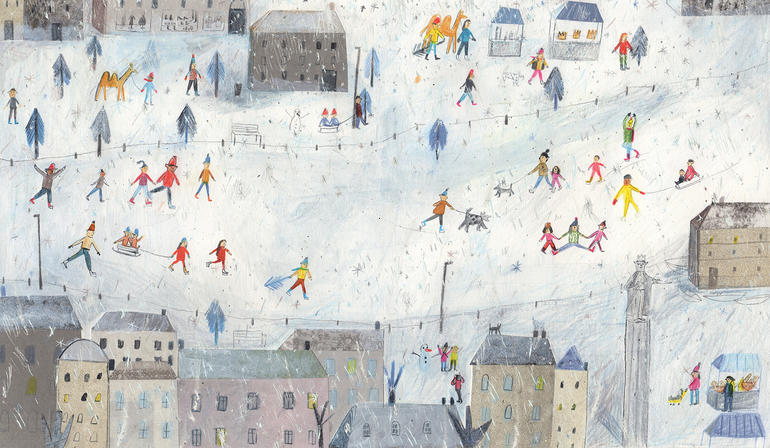 "You Must Kiss Me on the Lips, for I Love You"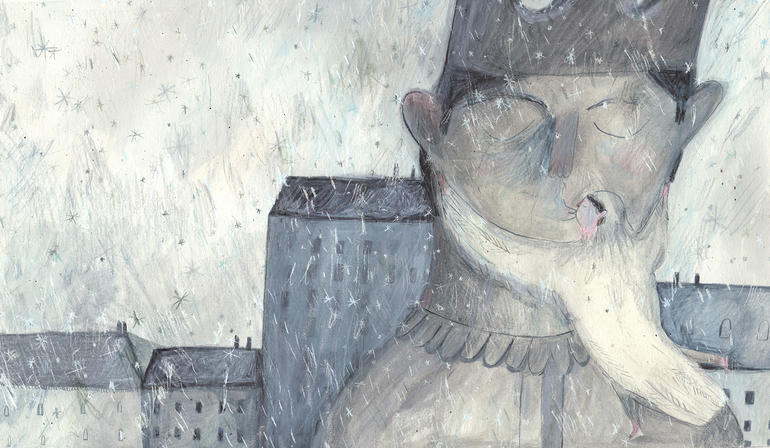 Maisie Paradise Shearring
Female United Kingdom 1991 maisie.s@hotmail.com
City of birth Hull
Now lives & works in Cambridge
Techniques used Mixed media, pencil crayons, collage, paint, ink
Published/Unpublished Published
Publishing date 2017
ISBN Number 978-0500651551
Publisher Thames and Hudson LTD