Golden Pinwheel Illustration Special Mention
Artwork Description
Mister Black is a vampire who lives surrounded by monsters and other terrifying creatures. For all of them black is the order of the day, but secretly, Mister Black loves PINK. If in the street his taste remains unnoticed, at home he can't wait to wear his fuchsia dressing gown and pink slippers with pompoms, and eat marshmallows. Everything falls apart the day Mister Black offers himself a sumptuous pink cabriolet... His scandalised neighbours decide to get rid of all the pink objects in Mister Black's mansion, leaving him alone and depressed. The end of the story will prove that he was not the only one to like small eccentricities... Who laughs last laughs best! This story is a hymn to tolerance and freedom.
This is Mister Black. And here is his island. A wonderful island of witches, vampires and other monsters.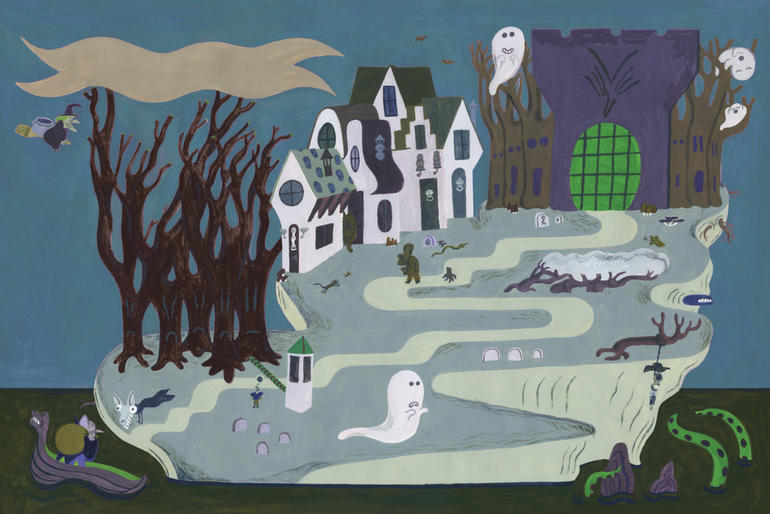 But nobody knows, but Mister Black hides a terrible secret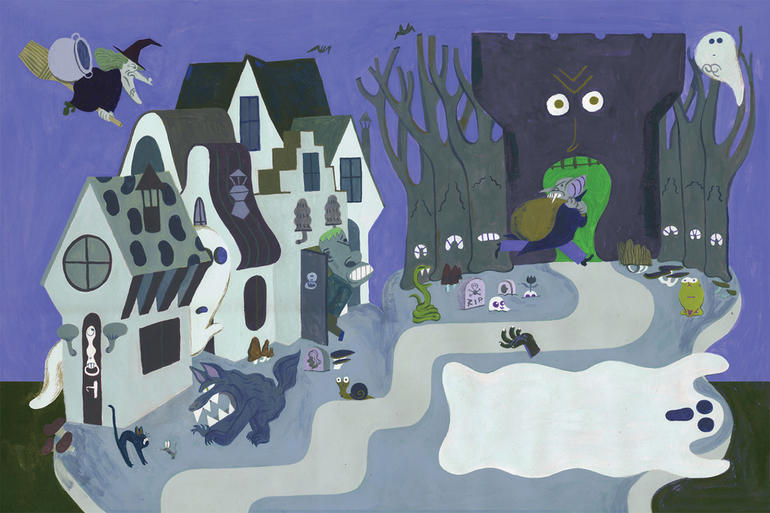 He loves ... the pink color. Everything is pink around him. His dressing gown. His slippers in pink. The walls of his living room. To the door of his refrigerator. This is his favori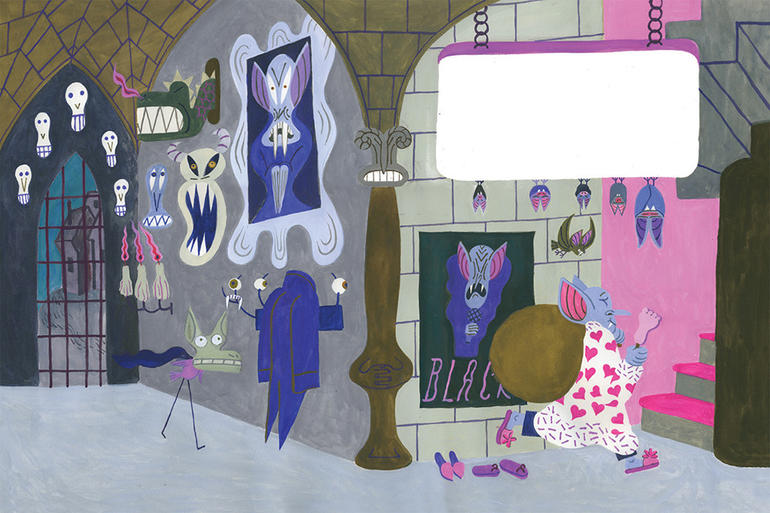 He eats marshmallows, strawberry sorbets, rose cupcakes and raspberry malabars. (It turns out that there are not many healthy foods that have the favorite color of Mister Black).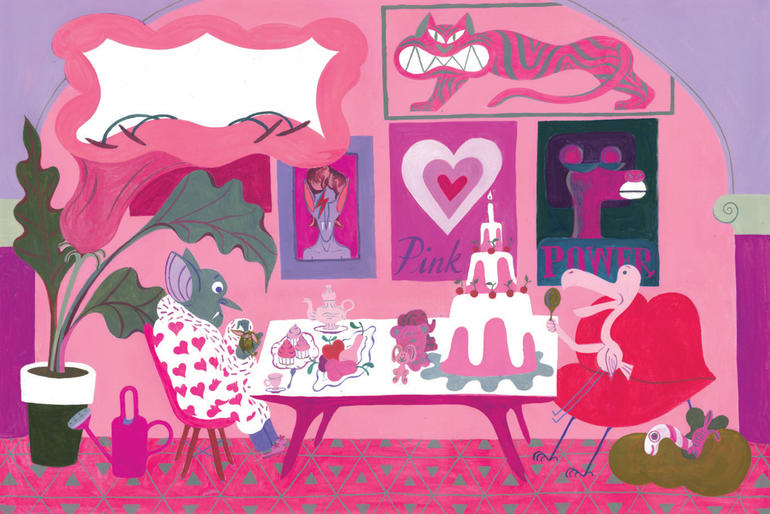 As you can guess, Mister Black's life is not easy on this island. In public, he must avoid certain temptations and frown with disgusted air in front of any shade of pink. And, of course, he was never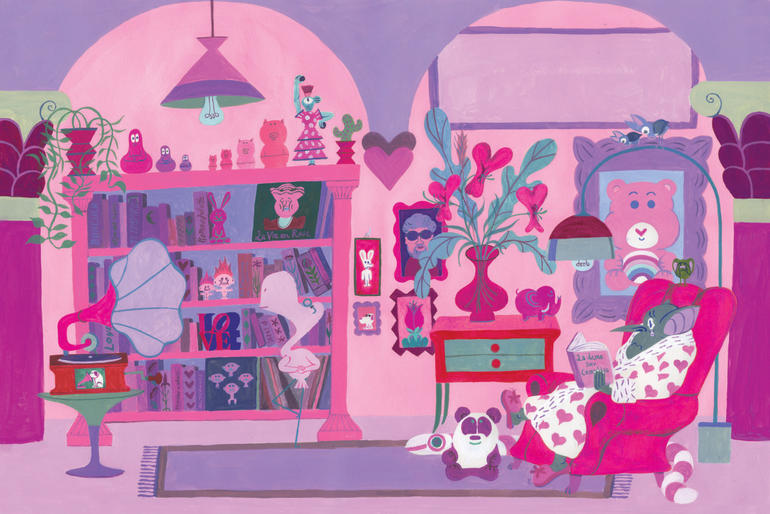 Miguel Pang Ly
Male Spain 1980 miguelpangly@gmail.com
City of birth Barcelona
Now lives & works in Barcelona
Techniques used Watercolours
Published/Unpublished Published
Publishing date 2018
ISBN Number 978-2-36902-098-1
Publisher Les Fourmis Rouges