Li Jingxin was born in Zhongshan, Guangdong province, in 1993. The city, also known as Xiangshan(Scented Mountain) in ancient times, has been home to many historical figures, including the founder of the first Chinese Republic—Sun Yat-sen. Her work A Forest Party stood out from nearly 2000 international entries and won a Special Mention in the 2019 Golden Pinwheel Young Illustration Competition.
Let's take a walk in the forest with Li Jingxin to learn more about her.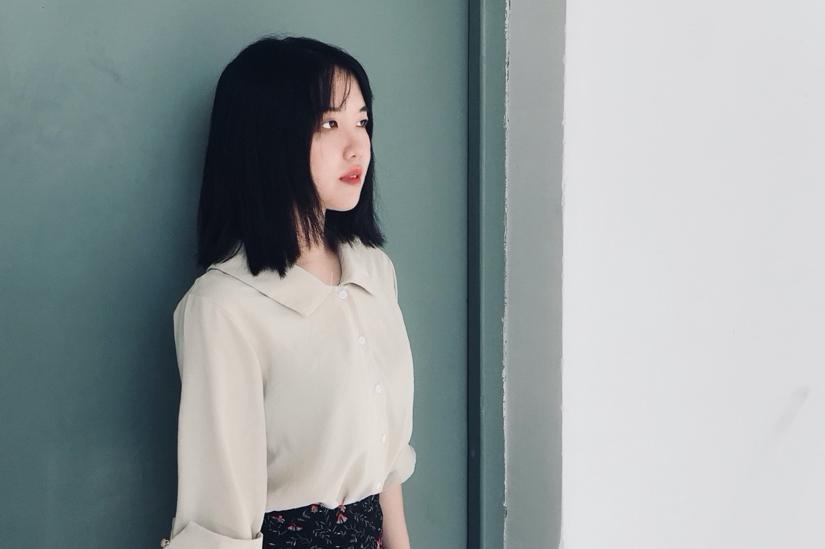 How did you become an illustrator?
I began to draw illustrations two or three years ago. In graduate school, I studied animation with a special focus on concept art. Once, I had the opportunity to illustrate for an environmental organisation and discovered that the language of illustration could bring unlimited possibilities. Gradually, my perception of it has changed. I am now very interested in tryingdifferent ways to explore this new world and keep the child inside me alive while working.
Which artwork or artist do you consider has had a strong influence on your work/career?
I like Japanese artist Kosuke Ajiro, whose style is characterised by an unconstrained combination of dreamlike and realistic elements. He is able to buildwhimsical stories full of weird creatures and his technique is very clever. I also like Brendan Wenzel. He uses mixed media to create animal-themed pictures. He comes up withvivid and compelling characters with a philosophical touch. I am greatly inspired by these two artists.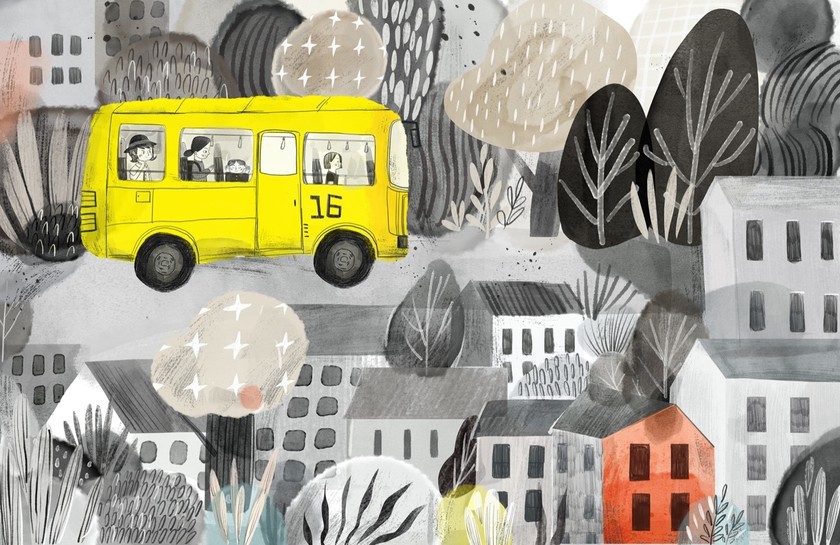 What is the background story behind your award-winning work A Forest Party? Can one say you are Anna, the protagonist of the story who leads animals through many adventures?
A Forest Party talks about Peace. On Christmas day, all the animals in the forest are brought togetherfor a peaceful dinner party. Anna is the bridge between all of them.
Some time ago, I was low in spirits, so I felt like creatinga happy story to let my emotions go. I wanted the people around me to feel good with this story. Anna, represented as a short-haired girl, often appears in my illustrations. In my mind, I probably think of Anna as myself.
Let's talk about your technique. do you use both analogic and digital media? How do you find a balance between them?
I use digital techniques mostly for commercial projects. For my personal projects, I prefer to create hand-made artworks using a more comprehensive range of materials. When I work on commercial creative projects, I tend to think more about the audience it targets and consider the aesthetics and functionality of the artwork. However, for my personal projects, I can create with more freedom, incorporating elements as I like, and focusing on expressing myself without constraint. In fact, there is no big conflict between digital and analogic. I use both and am gradually forming my style through work and experience.
It is usually said thatdrawing animals and wildlife requires a strong observation ability. Are you good at observing and recording life? How does this help your daily creation?
I often take notes about the interesting things I find out in my daily life. I feel that there is always a small theatregoing on in my head. When I am lacking inspiration, I read these notes to trigger new ideas. In my daily creation, I like to incorporate many animal elements. For example, in order to draw a leopard, I will watch animal documentaries, grasp their characteristics and playful behaviour. Then I imagine how to make them look as engaging and fluid as possible. This process gives me a lot of joy.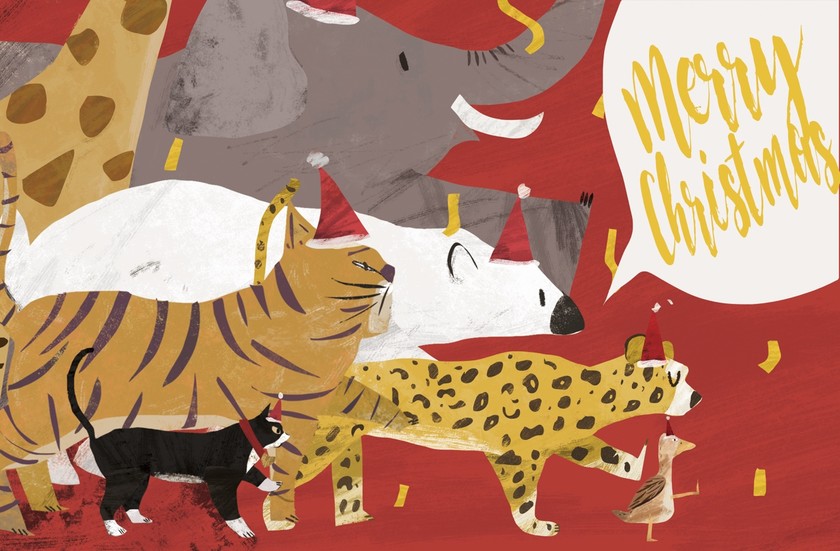 What are your next projects for 2020?
In 2020, I will mainly focus on children's books and continue to improve the picture book of A Forest Party, which will be published soon. I am also working on a popular science picture book about life and nature.
Thanks again to Li Jingxin for this interview. We look forward to the upcoming publication of her picture book A Forest Party and further works in 2020.