In the last months, Guilherme Karsten's name has been everywhere in the publishing industry—three new books of his own, a good lot of awards and plenty of projects he is always ready to talk about on social networks.
For us, he is above all the winner of the 2019 Golden Pinwheel Young Illustrators Grand Award and one of the great artists who will visit us during the CCBF 2020. Although his books are not yet published in China—a few months of patience and they will be ready—you are already acquainted with some of his work as he is the artist behind the Golden Pinwheel key visual that has been accompanying the competition. So, before we get to know Guilehrme in person, CCBF proposes a sneak peek into his visual universe and the elements that constitute it.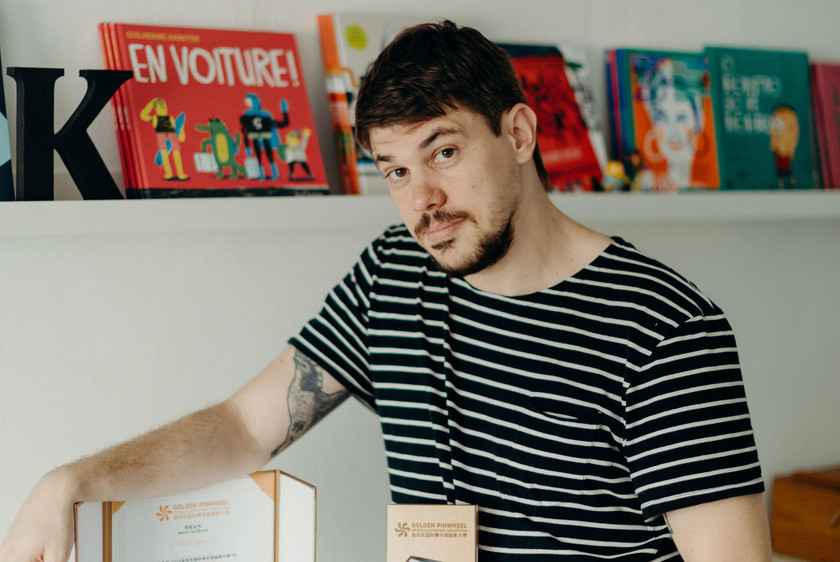 Where are you from and how did you become an illustrator?
I'm from Blumenau, a German city in the south of Brazil. I was born and still live here. I guess I became an illustrator naturally. I used to draw like crazy as a kid, listening to my dad's music albums and drawing the band, like posters and creating my own comics. So, that was the air that I always breathed.
What kind of reader were you as a child? Are there books that have particularly marked you?
What a shame to say that: I wasn't a reader. I just liked the images. I grew up in a house with not so many books, so not so many readers. Music was the thing.
How are your days? Tell us about your working routine and how you combine it with other aspects of your life? How has the current Covid-19 situation affected your routine?
I work in my own studio and my home is nearby. So, I get up early in the morning and go to my studio, back to lunch at noon and back again to my studio until 6pm. This routine didn't change, except the mask that I must wear while walking to my workplace. I think that my home changed a bit, kids are at home and my wife needs to help them with homework…so when I get back home, she needs more attention.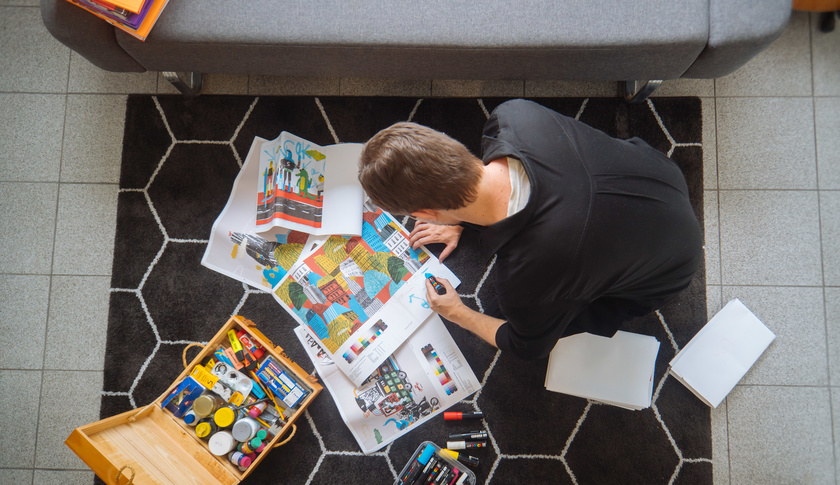 You have built yourself a very recognisable voice. How did you build your graphic universe and how important other references have been important to you?
Good question, I have no idea (bad answer). I've always been curious about other artists, their work, thoughts, processes, etc. I think that I have studied them a lot. Looking to my work now, I recognise some of these artists in my own voice. Is like a Frankenstein made by so so so many awesome references.
You have been working with other authors before making your own books. What took you on your way to picture book making on your own? What have been the main challenges in starting to work on books of your own?
When I discovered the world of picture books, I began to illustrate on publishers' commissions, and well, to do it I had to read the manuscripts, understand the ideas behind the text. I did lot of that… So, I began to reimagine different ways and better plots (in my mind) to some of those books I was illustrating. That's when I discovered that I had my own stories and I needed to transfer it to a paper, or a computer document. I was afraid, as I had never wanted or planned to write a book. But it was an awesome experience, now I enjoy a lot the writing moments.
When I read a book and I like it, I study the structure of the story, how the characters look like, the problems, how they are solved, etc. The challenge for me is how to make this storyline be understood by the readers just the same way I understand it in my mind.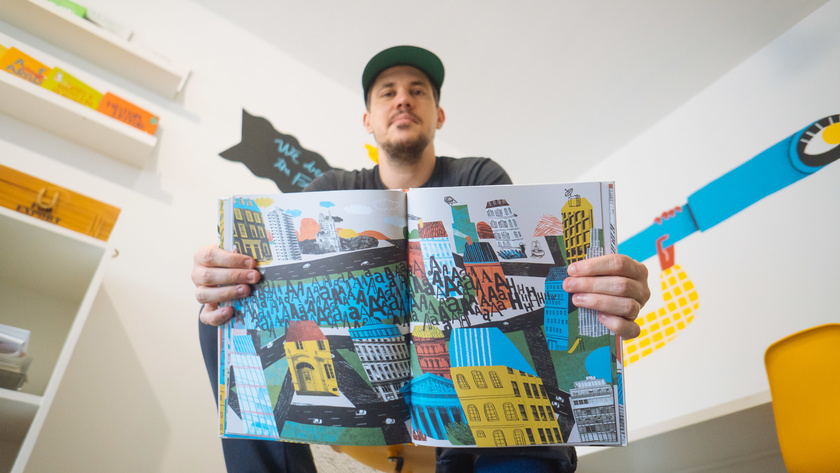 Last year has been a landslide of awards for you. Bratislava, Golden Pinwheel… what impact is it having on your career? What advice would you give to an illustrator of your generation who plans to submit their work in competitions?
Yes, it impacted my career a lot. I see that got more respect from publishers, much more contacts in the publishing industry and there are some good projects that I working on right now because of these awards. And I think, I also feel more respect for myself. I began to see that I have something to say with my work and it is a good work (I'm very critical of myself). My advice is, submit your works to these competitions, more than one competition, more than one time. it's a good way to measure the quality of your work and check the illustration market trends.
What are you looking forward to during your upcoming visit to Shanghai November? Any special expectations?
Well, China is a different world for me, so interesting. Shanghai looks like a city from the future and I'm fascinated with architecture. And above all, the bookfair is a world made of books, what's better than that? I must save some money and save some space in my bags to bring some new stuff. Oh, and I guess that some launch parties of my books in the Chinese version would be a good idea.