Today we will be introducing the Brazilian illustrator Rômolo Eduardo D'Hipólito who won the Special Mention of the 2019 edition of Golden Pinwheel Young Illustrators Competition. He crafted a series of illustrations named "Postcards", which includes 29 images inspired by his trips around the world. Let's follow D'Hipólito's steps and delve into his world of illustration!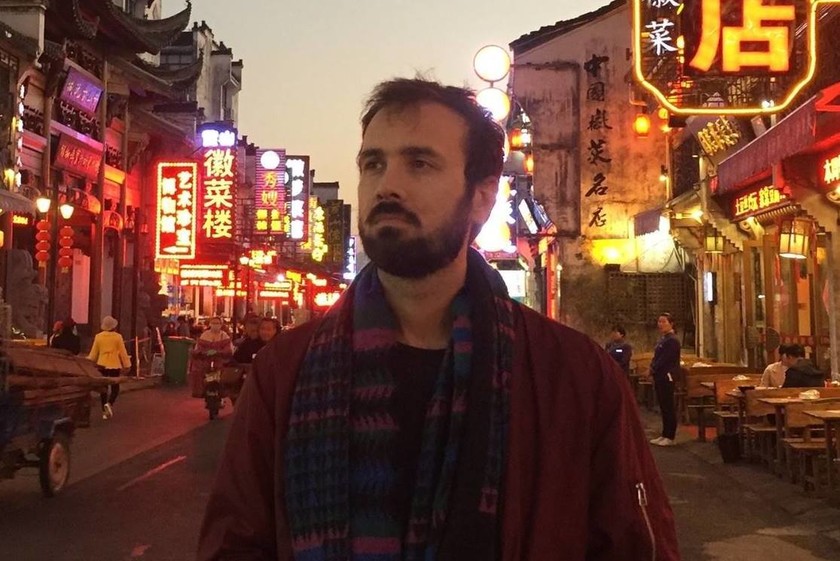 How did you become an illustrator?
Like many children, I used to draw a lot all through my childhood. When I became a teenager, I started going to a comic book library in my hometown and channelled my love for drawings into this media. In the mid-90's, the Internet was just at its beginnings and I wanted to show my comics stories in some way. One day, I met a comic teacher who introduced me to the world of zines, which are self-published comic and illustrated booklets. So, I started producing my own zines and selling them in different circles. One of these zines worked out as my portfolio to get my first job as an intern in a local illustration studio.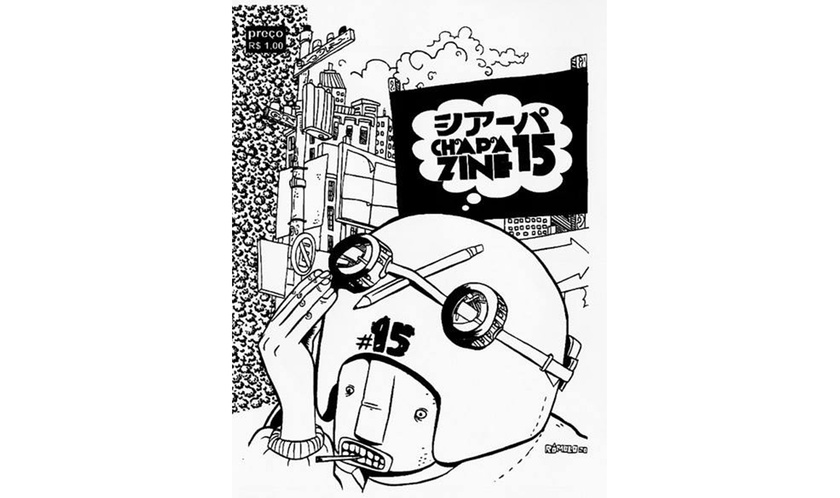 Which artwork or artist do you consider has had a strong influence on your work/career?
I certainly can say that my first influences came from comics. Among the many authors I like, Jean Leguay's work has been like a watershed for me. This French comic artist, also known as Jano, marked me not because of his comics, but because of his travel diaries. The interesting aspect about his travel records is the way he used anthropo-zoomorphic figures to represent people with a touch of humour. I could realise that we all have "filters" to represent reality, and travel or observational drawing doesn't necessarily have to be literal or academic. It may sound obvious today, but back then, it was a big realisation for the young artist I was. So, since then, I have started my own travel project (https://romolo-traveljournal.tumblr.com) as an exercise to record my travel experiences.
Nowadays, my influences come from artistic movements like the Latin American modernism and Mesoamerican ceramics and textiles, specifically those from Oaxaca, where I lived in 2017. In addition to that, I have been looking for influences that help me connect me to my region, like food, nature or music. I have been thinking a lot about the sentence "global is local and local is global".
What is your favourite media/technique and why?
Generally speaking, I like to work with collage. For me, this is an interesting technique to provoke myself with surprises. Even if I sketch guidelines to follow, there is always a space to wing it and discover new solutions during the process.
Tell us more about your winning artwork. Among all your creations, why did you choose this one and what in the story and creative process make it so special to your eyes?
My five winning artworks are part of a personal project that is still in progress—"POSTCARDS" I started it in 2016 when I decided to leave my home in São Paulo to work as a digital nomad for some time. During that period, I decided to produce a postcard from each place I settled down in. So far, there are about 30 postcards from different places around the world, including China, Japan, Thailand, Malaysia, Morocco, Croatia, Spain, Italy, Mexico, Guatemala, and Brazil. The concept is to collect visually certain aspects of daily life, such as food, people, music, visual signs, etc. They are like a synthesis of my travel journal pages.
Among my winning artworks, there are two Chinese towns that caught my attention when I visited them in 2018: Yangshuo and Fenghuang. The first one, because of the very impressive limestones surrounding the town; the second one, for the picturesque village built on the riverside. Both of them have a strong connection with the river and there are lots of small boats. Time seems to be slower there, and it is very enjoyable. China is huge, and actually, there are still more places I visited that I would like to illustrate, like Xi'an, its Muslim quarter and its food (I really miss that!).
What are your next projects in line?
This year, I started working on a new book for Flying Eye Books/Nobrow to be released in 2021. Aside, I'm working on a solo exhibition and other side projects such as animation, textiles, and ceramics. Also, to leave a record here, I'm looking for an editor or publisher to discuss possible ways to publish a book about my Travel Journal and Postcards projects.
About Rômolo
Born in Foz do Iguaçu (1983), Rômolo D'Hipólito is an artist and illustrator holding a bachelor's degree in graphic design since 2006. Professionally, he works for publishing houses, newspapers, advertising agencies, and commissioned art projects. Artistically, he works with different supports, including painting, sculpture, prints, comics, animation, and digital media. His works have already been recognised and awarded by Folha de S. Paulo, Anima Mundi Festival, Society for News Design (NY), ÑH (Spain), Ibero-America Ilustra (Mexico). In 2019, he received a special mention award at the Golden Pinwheel Young Illustrators Competition (Shanghai) and one of his works became part of the collection of the Rio Art Museum (MAR).
To see more of Rômolo's travel artworks:
https://romolo-traveljournal.tumblr.com
https://romolo.cc/POSTCARD-PROJECT