Zhao Niaoer (1995, Guiyang province, China) is one of the four artists who won a Golden Pinwheel Special Mention in the 2019 Young Illustrators Competition, and she is also the youngest illustrator ever to win an award in our competition. She graduated in art and design in 2017 and saw her first published picture book—Shhh (Children's Fun Publishing House)—on that same year.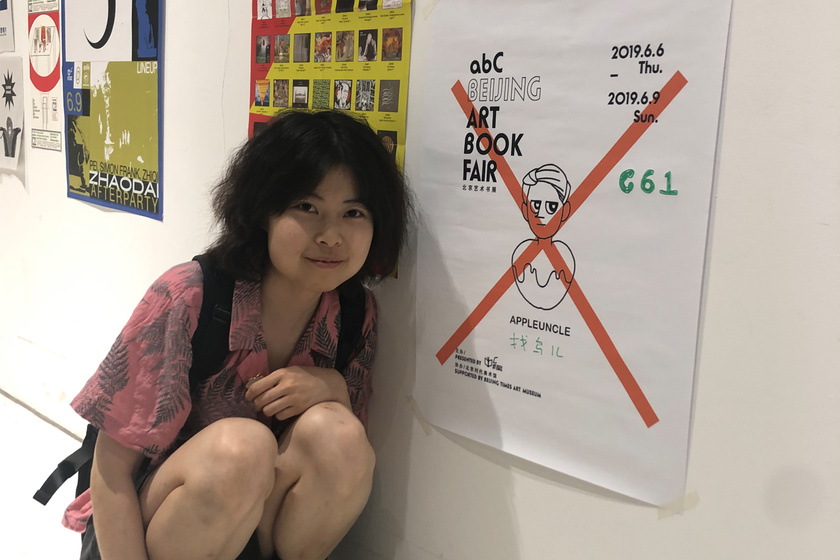 How did you become an illustrator?
I was quite surprised to receive the Golden Pinwheel Illustration Special Mention. This is my first time participating in such a large-scale competition. So it's also my first time winning! In fact, I don't focus on illustration only. I have a passion for painting and all kinds of craft work, so I often create random things. Compared to the Works professional illustrators, I feel that I am justplaying with my mind, which I really like!
Which artwork or artist do you consider has had a strong influence on your work?
Since I was a child, I have been very interested in dreams, so I am particularly drawn to surreal things. There are many artists I like, such as Hieronymus Bosch and Luigi Serafini. Their ability to create a new world from scratch is really cool, I also admire Seizo Tajima and Ryoji Arai. They paint with such a rare simplicity and ease, almost childlike.
Can you tell us the inspiration and background of your award-winning work Monster on the Move?
A few years ago, I have tried to set my dreams down on paper. I would draw fantastical landscapes, imaginary animals and plants as a way to feed new stories. This is how the visual universe ofMonster on the Move came about.
In those years, my parents decided to move out of the family house where we had lived for more than twenty years. We wanted to escape the noise of our old neighbourhood. On the day of removal, we didn't expect that the entire neighbourhood—people of all ages! —would come to help us. It was very touching, and it inspired me to create Monster on the Move, which is about a child feeling lonely after moving home.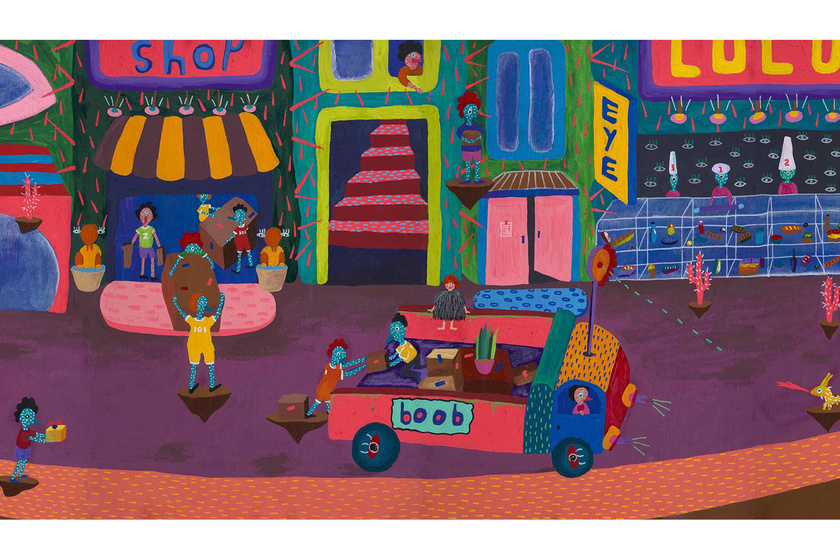 Monster on the Move is an analogic piece of work. What are your favourite media/technique and why?
I used a lot of materials, such as acrylic, graffiti pens, gouache, and collage. I find that using various materials enhances my range of visual expressions. When working analogically, every stroke of hand-made art is full of uncertainties, and these uncertainties are invaluable to me because it's impossible to reproduce them, they are all unique. Every new media I try brings me a lot of excitement. It is just like cooking, it's worth researching to make the result harmonious and complementary.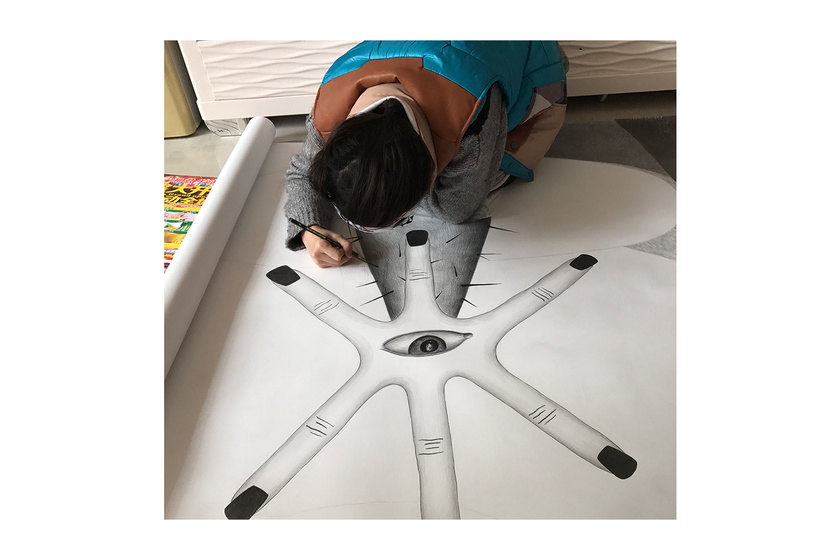 You broke a record as the youngest winner of the Gold Pinwheel Young Illustrators Competition. Your work is also full of imagination–can you talk about the relationship between imagination and creation?
Everyone has got imagination. Bu as we grow up, we stop caring much about it, and pay more attention to practical things. For me, creation is a way to document feelings that can't be replaced by words or photographs. It can be the taste of something, the feeling of fear, or the warmth one can find in old memories. I can visualise all that through my work, and try to make those emotions tangible. I also enjoy conceiving worlds full of impossibilities and exploring unknown things.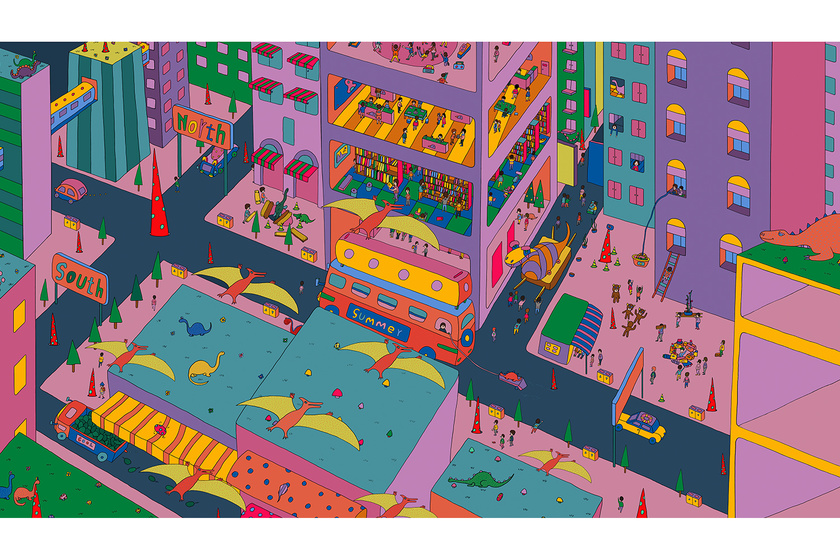 What are your next projects in line for 2020?
A while ago, I saw in a book shop a book about the evolution of game card design. It was really fascinating! At the moment, I am creating a new fantasy world, which will be more complex. I want to incorporate some game card elements in this new work. I'm also planning to make some small installations.
Thank you again, Zhao Niaoer, for this instant. We look forward to discovering more of your dreams into her next artworks.